This Friday marks the 176th anniversary of the signing of the Declaration of Independence for the Republic of Texas. While the Republic is gone, it is surely not forgotten in the hearts of many a Texan. So in honor of this special date, I figured that I would share with you some of the Texan-themed work that has inspired me lately.
Disclaimer: One thing you should know about Texans is that we are particularly enamored with our state, and its imagery. Every home is marked with stars, or flags, or bluebonnets, or Texas-shaped items, etc. It may sound prideful in a bad way, but I guarantee that to know us is to love us.
There are so many talented people in this world and they inspire me daily. Here are some of the things from around Etsy that put a smile on my face: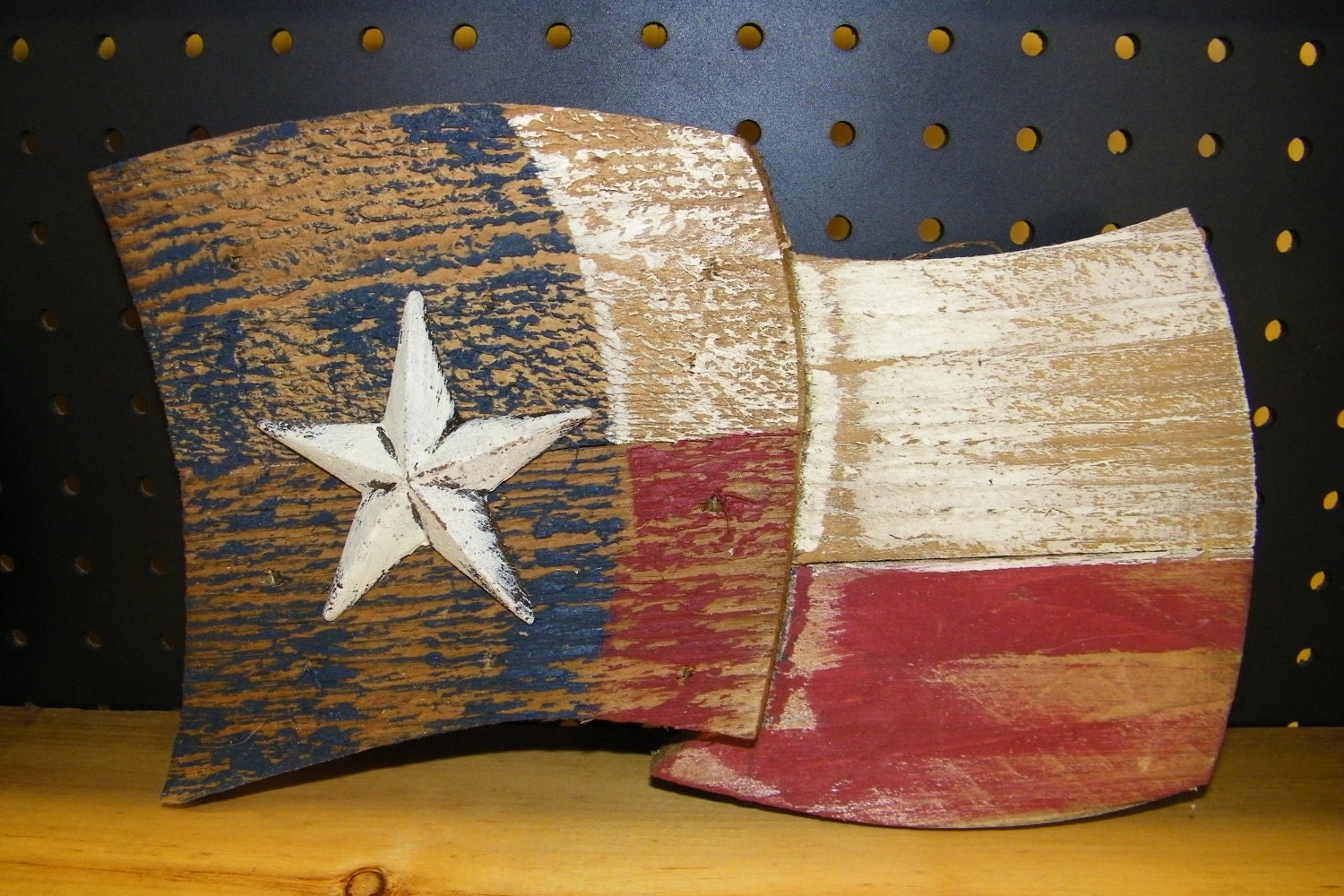 This rustic looking flag, by
Treasures at Shiloh
on Etsy, is just the type of Texas love that you see everywhere, and yet I never tire of it. I could see this on the back patio in the garden for sure.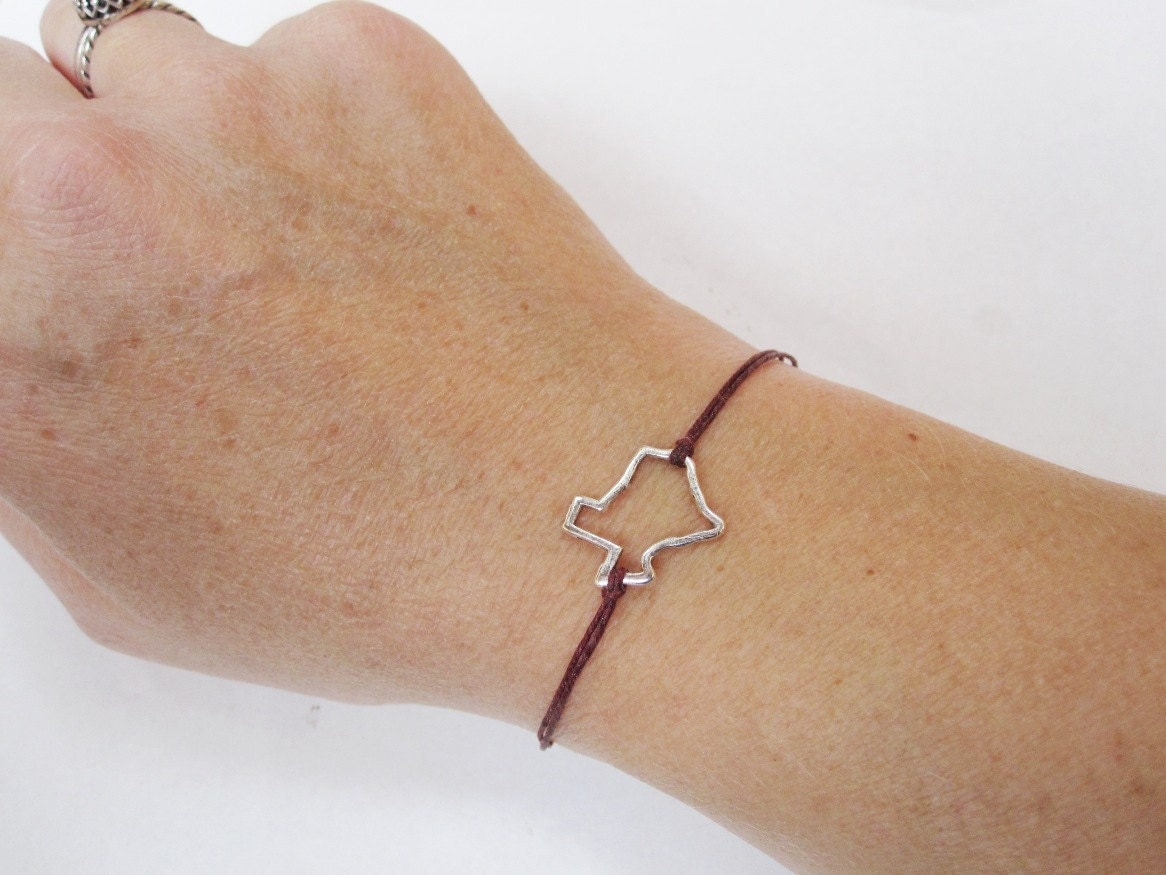 I love these bracelets, and have seen them in all shapes, from circles to hearts, to this shape of Texas by
UHC Bracelets
on Etsy, which I am particularly fond of. I like how delicate they seem. I am not a fan of bulky bracelets.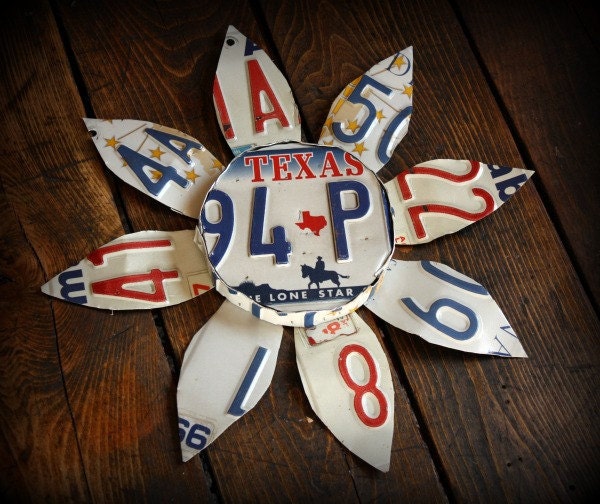 I love this nod to the funkier side of Texas. I could see this salvaged art piece, by
Robb Restyle
on Etsy, in my garage right next to the dart board and penny can.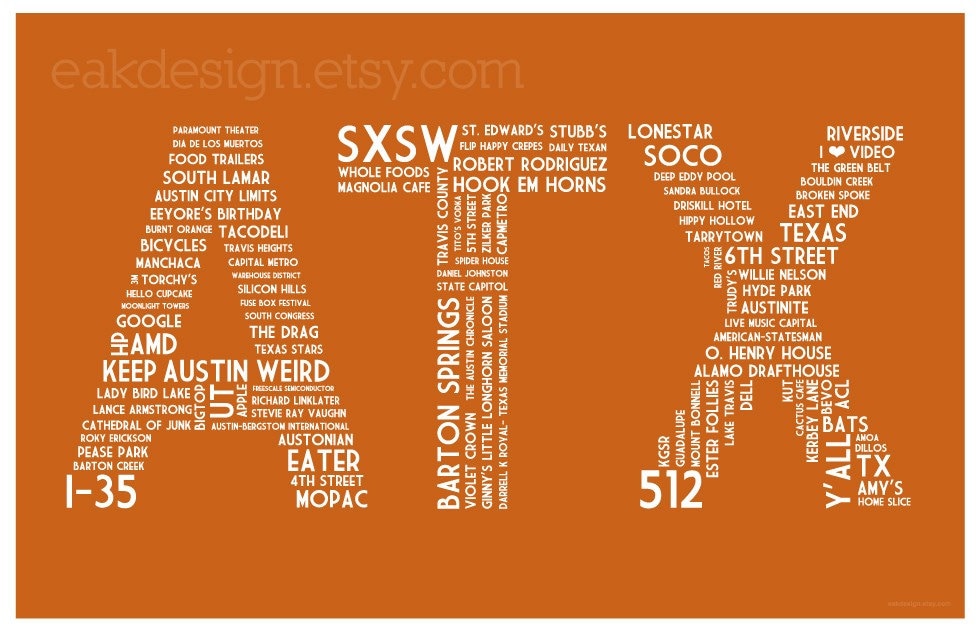 Graphic artists seem to be everywhere these days, and we are reaping the beneifts. This fun print, by
eakdesign
on Etsy, echos the hugely popular subway signs and Wordle-style prints that you see all over places like Pinterest. I never lived in Austin (despite being born there), but I have done/eaten at/hung out at/fully appreciate every thing/person/place in this print. It makes me smile (and also makes me want to play 20 questions with an Austinite).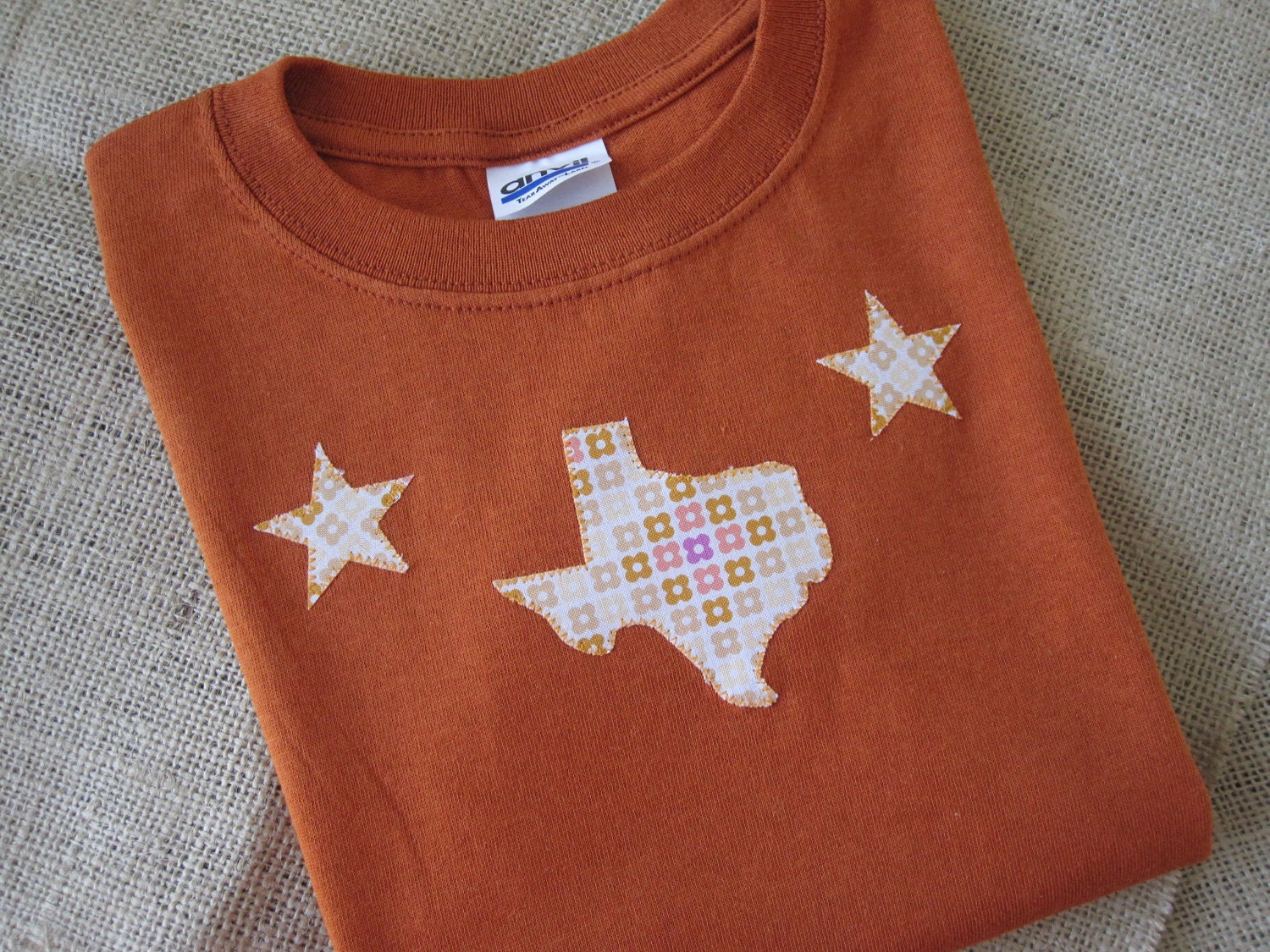 Well, I had to include my own Texan inspired stuff, right? Here is my favorite Texas t-shirt in the
Whitehall Shop
right now.
Happy Independence Day!!!