In Southeast Texas, we have been in planting season for a while now. But I am just now starting to think about taking some of the things we have started inside outdoors. Our patio is not the patio of my dreams, so we are working on making it feel nicer/more sophisticated/cozier/greener than its builder standard look currently exudes. We would like some sort of combination of French-English-Spanish Colonial-Catina-Formal-Relaxed-Inviting-Texan style. You totally know what I am talking about, right?
There are so many talented people, and here are a few that have been inspiring me this week: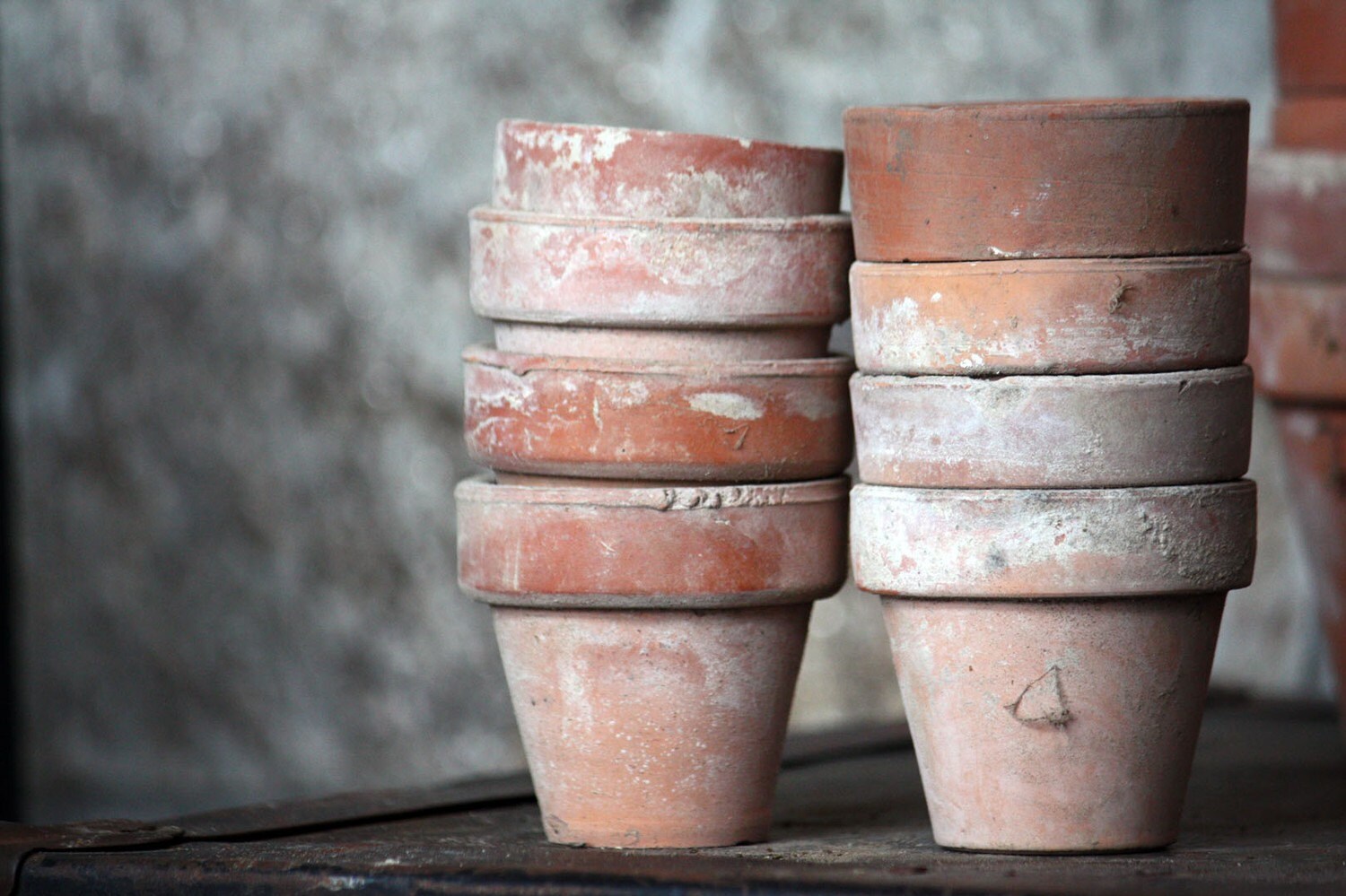 One of my current favorites for the garden is the look of old pots, like these from
One December
. I love how bright and fresh green plants look against the faded, chipped, and worn pots and stones in a garden.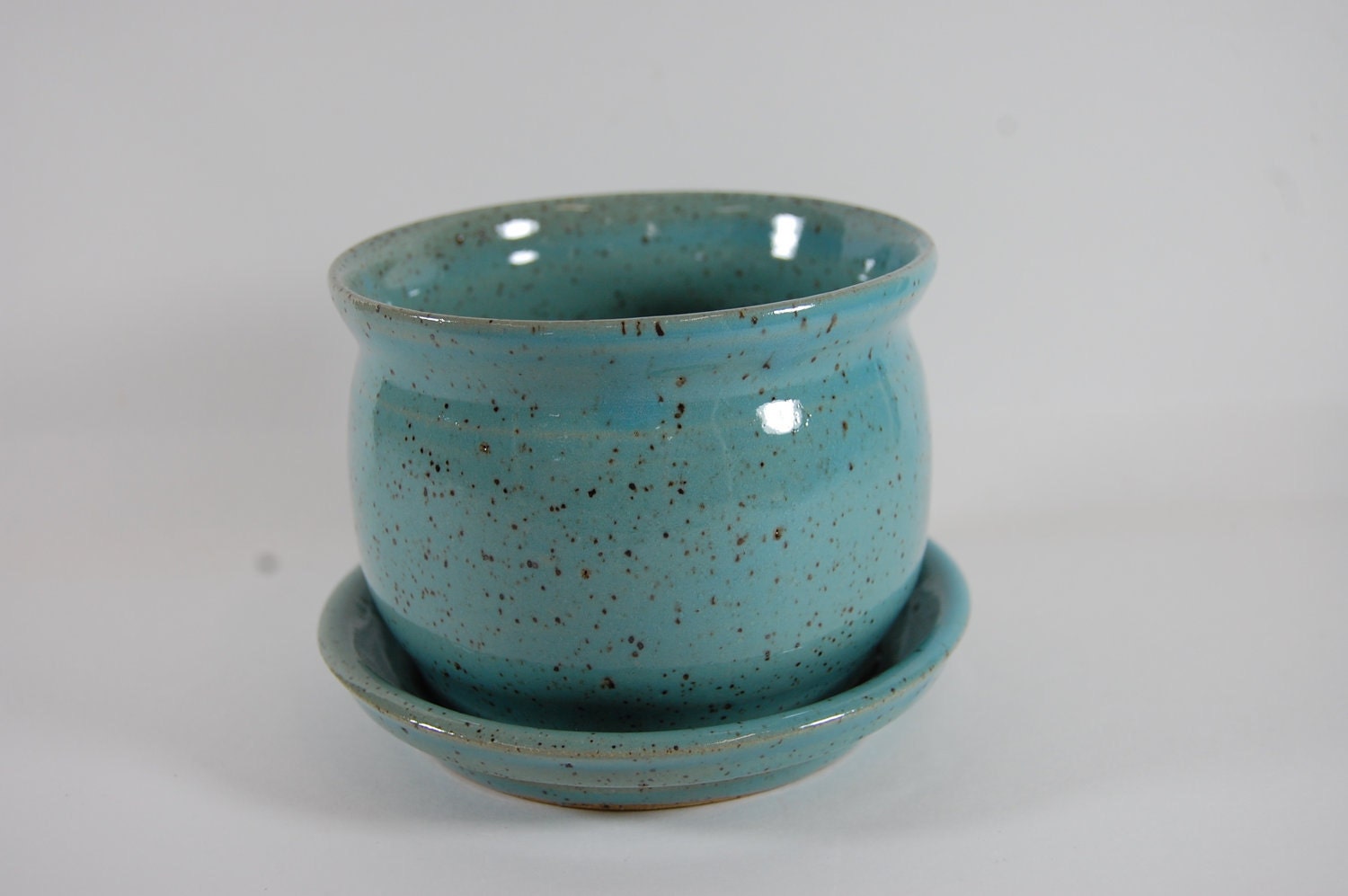 My other current love is turquoise in the garden, like this pot from
Center Hill Clay Works
. I think turquoise goes so nicely with the worn pots, and it brings some color without overpowering the foliage. I like this pot, too, because it can go indoors easily in case the herbs can't take the summer heat.
These little garden markers, by
Karo Art
, made me smile. I like a little whimsy in the garden, and these guys are just charming. And, also, I do prefer that my garden wigglers be ceramic.

Happy weekend!