Anyone who knows me, knows that I am more than a little obsessed with genealogy and my family tree. It is my personal goal in life to fill in as many names and stories as possible on our tree. I think that it isn't possible to fully know your family unless you know where and who you are from and the stories that make up your family's history.
Right now, genealogy is big. There are two shows on television that trace the family trees of celebrities,
Who Do You Think You Are
on NBC, and
Finding Your Roots
on PBS. I watch both religiously. Both have promoted genealogy in the last two years, and people are really starting to see the benefits of finding of those links to the past and making those connections to who they are.
That being said, there are many great artisans that are using their love of genealogy to help you display and take pride in your own family tree. Here are some of my favorites: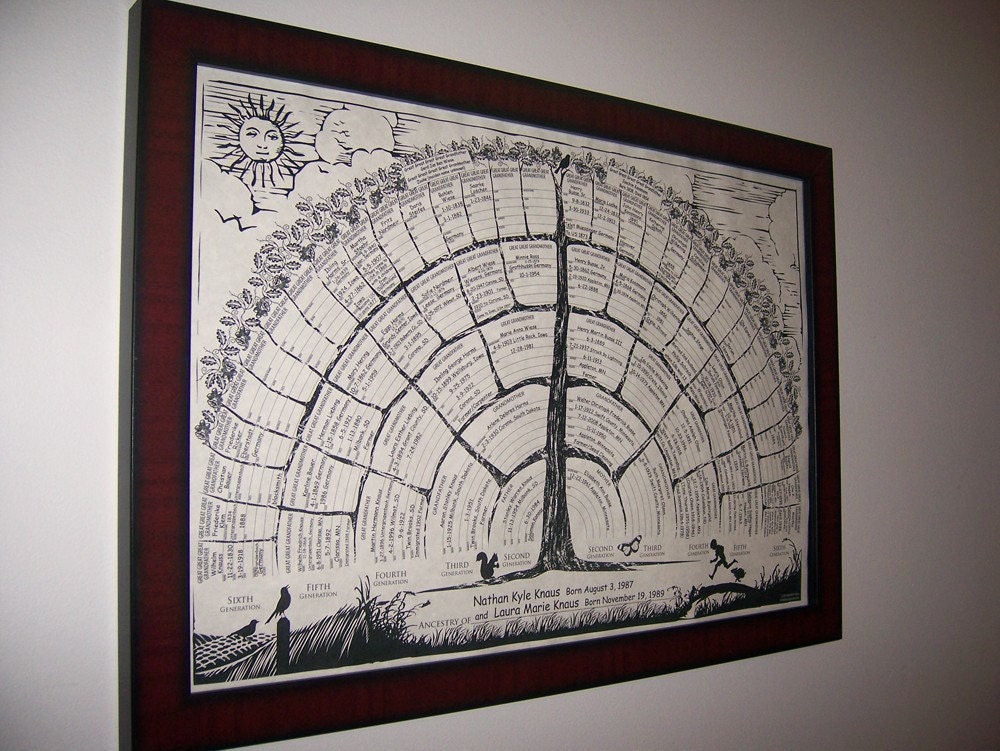 I love this extensive chart from
Fresh Retro Gallery
on Etsy that lets you write in the names dating back 6 generations (that's 4 Greats for those who are counting...as in Great Great Great Great Grandmothers).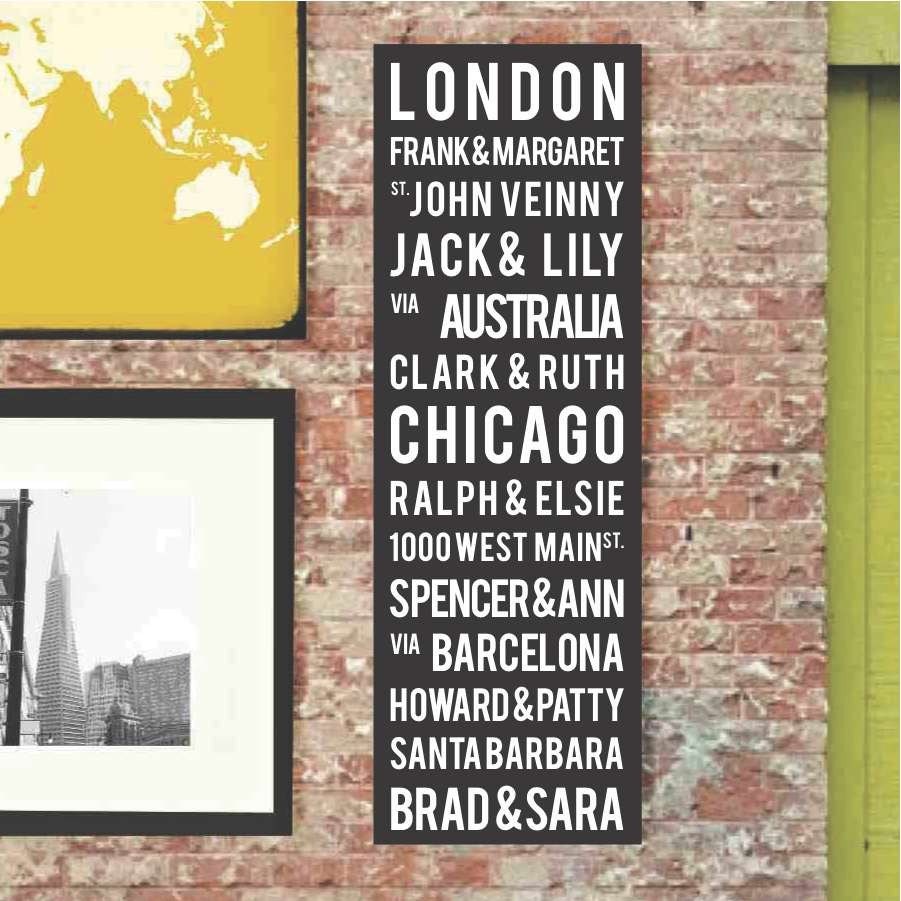 This subway board style nod to the family tree, by
Lily Gene
on Etsy, is a creative way to display your family love.
Here is an historic watercolor map of San Francisco, by Jocelyn's Inkwell on Etsy. I love the idea that once you find the cities and town that your family hails from, you can have artwork made showing that place in that time. This would be very cool for maps, as shown, but also for city streetscapes, and old homes if you have photos that could be made into watercolors.
Happy weekend!