Today in Houston, it will be in the nineties. Schools only have two more weeks in session, swimming pools are heating up, and iced tea is once again a mandatory fridge staple. Summer time is here (regardless of the fact that it isn't officially here until June 21st).
So why am I posting about knit items, you ask? Well, read
this post
, and you will see that knitting is on the brain lately, and so an inspiration post about knitting we shall have!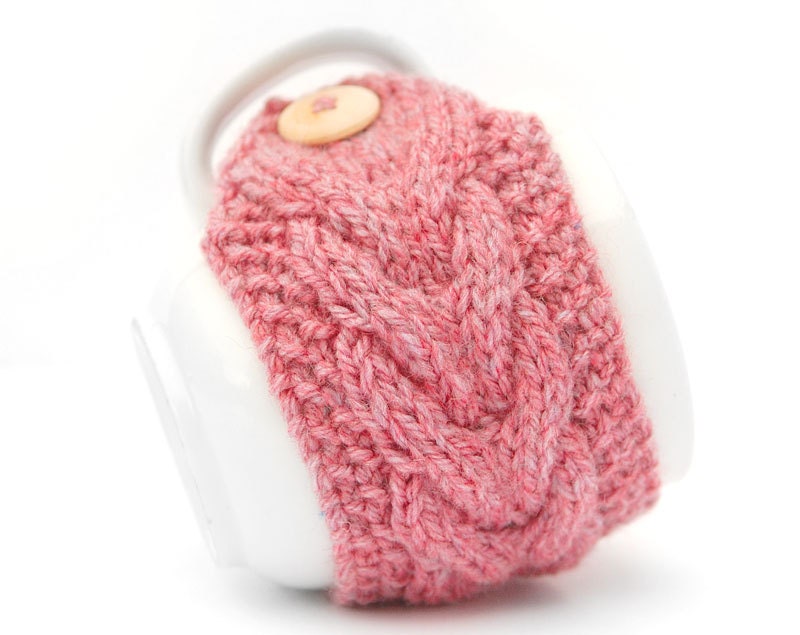 According to how may pins I see on Pinterest, I would say that the tiny little world of cozies is exploding. From those cute handmade knits to replace the Starbucks paper sleeve, to a cozy for your apple (though I have absolutely no idea why your apple would need one), they are everywhere. I like this little cutie from
Little Buttons and Bows
on Etsy.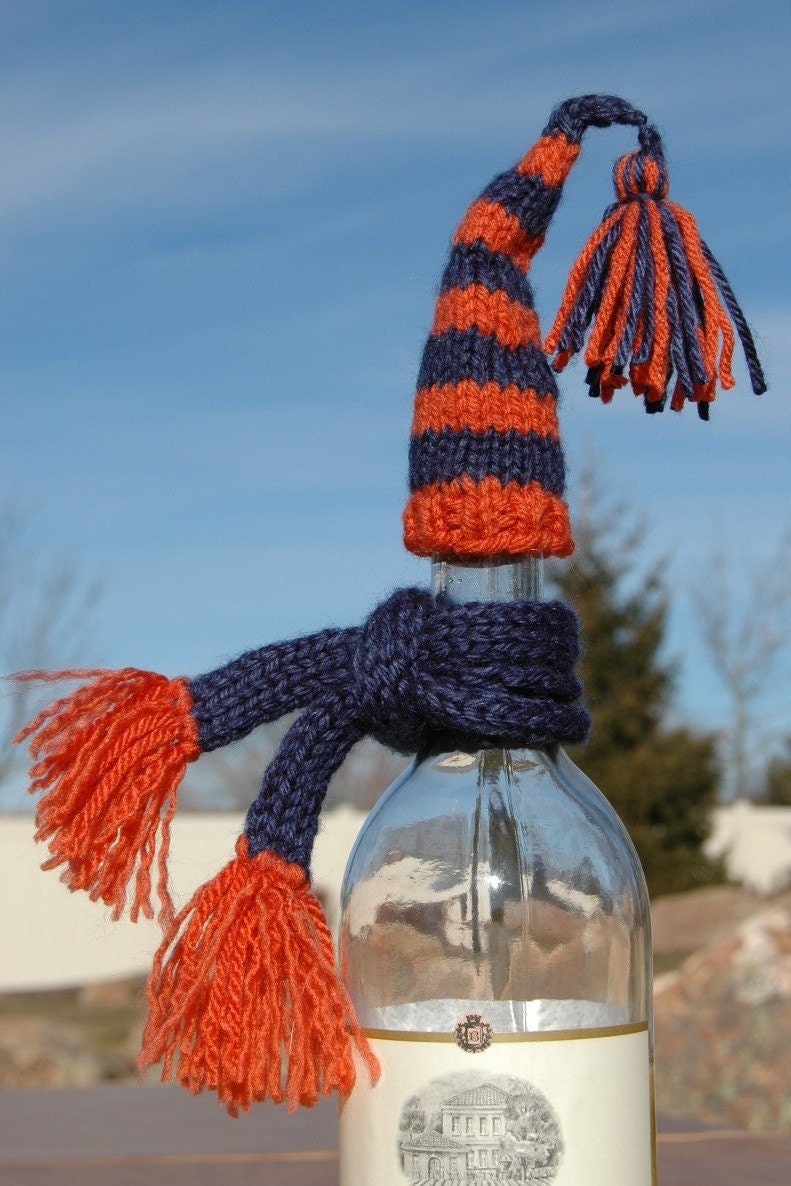 And heaven forbid our wine bottle get chilly!
Shoppe Bare
on Etsy has your favorite vintage taken care of! I giggled when I saw this, so I figured that I would share.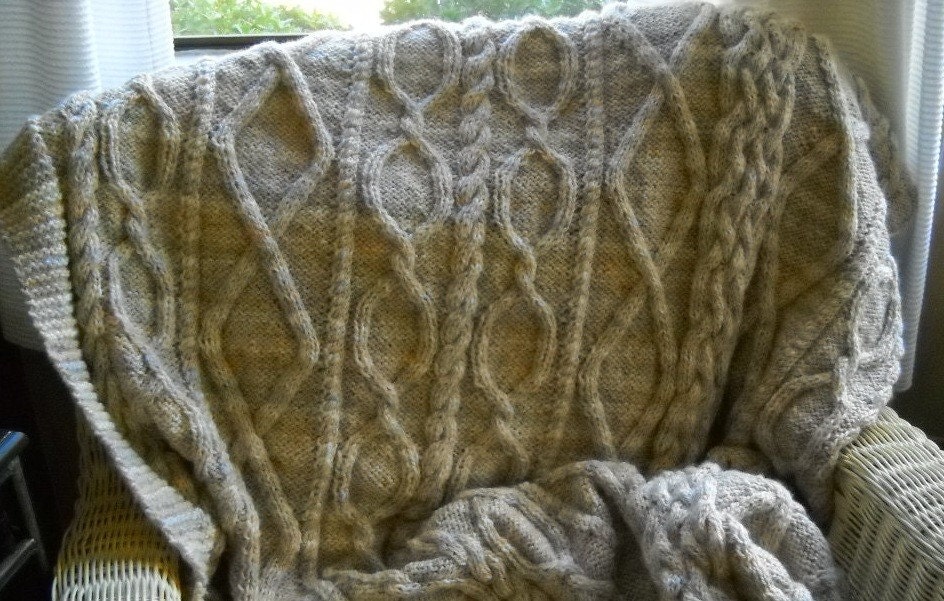 This blanket, by
Heavenly Pam
on Etsy, is a fabulous example of the kind of complicated knitting that I am nowhere near being able to do. I love the beautiful cable knit pattern. This is a beautiful piece of art, that looks oh-so snuggly.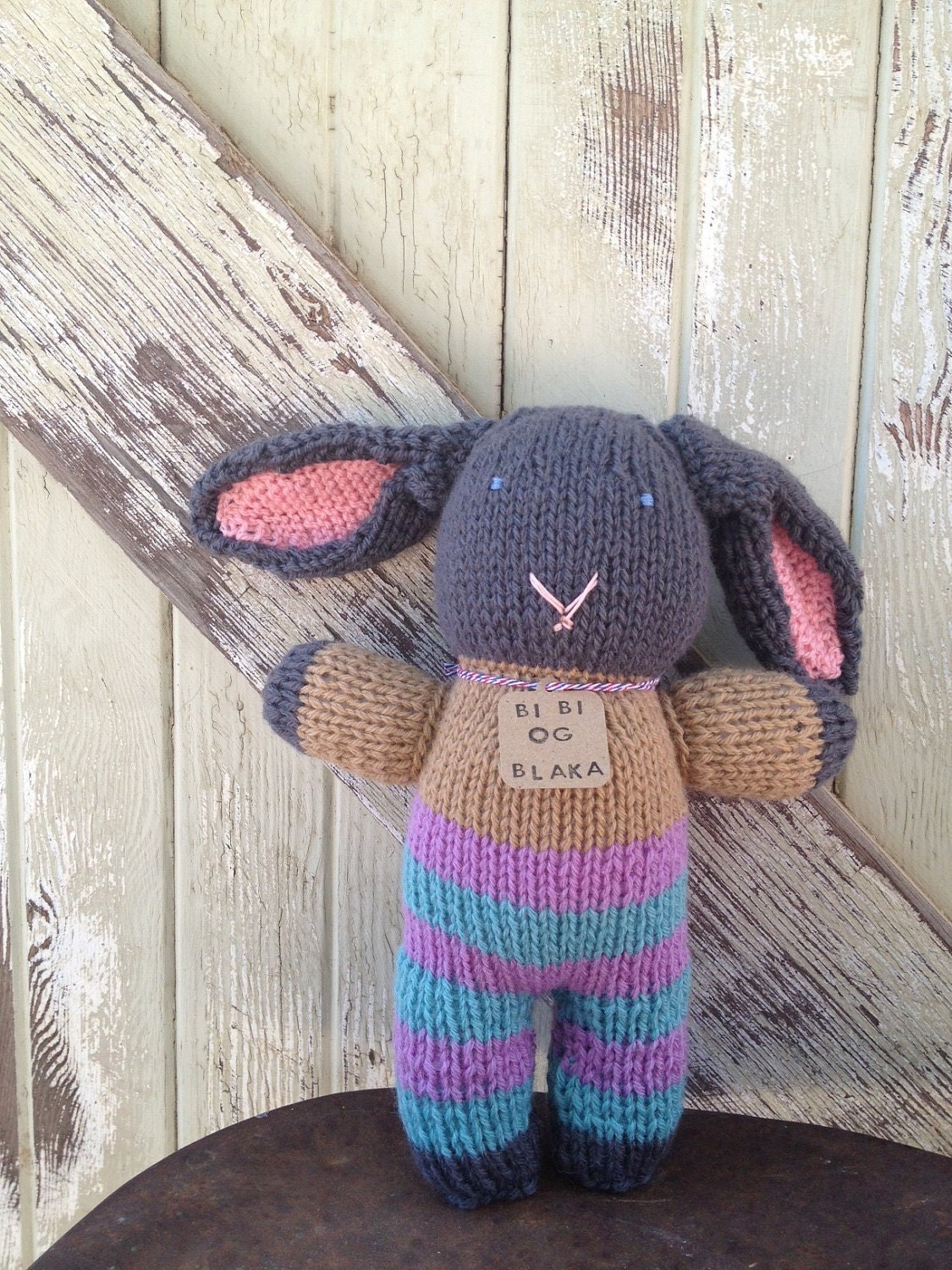 This little bunny, by
Bi Bi og Blaka
on Etsy, is too cute. I love a handmade stuffed animal, and it takes a good measure of skill to be able to knit a 3-D little sweetie like this bunny.
Happy weekend!